relocation project for keyp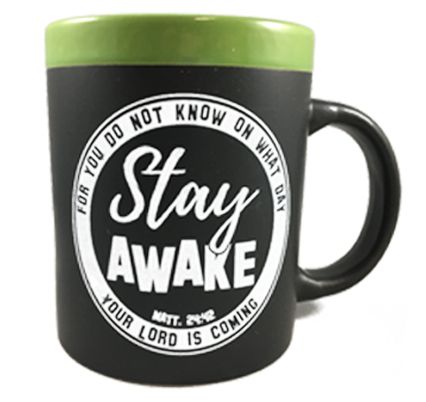 BONUS! Give $100 or more, and we'll send you a 2021 Key Radio mug as our way of saying thank you! (ships only to the contiguous United States.)
GIVING JUST BECAME TWICE AS SWEET!
CASH MATCH CHALLENGE FOR THE PRICE TOWER RELOCATION PROJECT
We're on the fundraising home stretch to button up the Price Project, and a friend of the ministry has challenged us all! From now until May 31, this anonymous donor promised to match every dollar raised up to $20,000! That's right – your donation can make TWICE the impact! Donate $10 to the Price Project, and they'll match it for $20. $100 doubles to $200! What a great opportunity!
1450 AM, 91.3 FM Provo | 95.5 FM Payson | 91.7 FM Richfield | 91.9 FM Price | 91.7 FM Vernal
Thank you for your interest in the KEYP Price, UT transmitter relocation project!
We have a fantastic message that the world needs to hear in God's Word and specifically in the Gospel. Radio is still a great tool for this, and we look forward to seeing how God will use Key Radio to His glory when we are broadcasting across Castle Valley!
We are currently at the halfway point of the roughly $80,000 in funding needed for the project, but actually we could be at three-quarters, because we have an anonymous donor willing to match all gifts up to the $20,000. So, your gift will be doubled, and when we raise the additional $20,00, we will be fully funded!

This project goes back over 10 years when we were granted a license by the FCC to broadcast in Price, UT. Challenges to find a good location caused us to temporarily install our equipment at a church as we sought out a better location. That pursuit has proceeded for the last number of years and culminated in our purchase of a small plot of land on the top of Gentry Point to the west of Price.
Our FCC license will allow us to broadcast at 2000 watts from nearly 10,000 feet, where we are now at 100 watts at city level of 5600 feet. This will double the population that we reach and increase our range incredibly for people driving, as you can see in the picture below.

We are now in the final stages of planning and funding. Our Civil Engineer will be concluding the tower foundation designs soon, and we will be submitting a building permit to the county. The broadcast site will be unique in that it will be an off-grid solar and wind powered system. This certainly adds upfront cost and complexity, but we are excited to get it operating and bugs worked out by the end of summer.

Please join us in prayer and finance to help bring this 10-year project to completion! Gifts can be given online below, or mailed to 307 S 1600 W Provo, UT 84601



Through your donation, the redeeming love of Jesus is proclaimed throughout Utah each day, filling listeners and viewers with the encouragement, hope, and truth found in God's Word, the Bible.

Simply begin by entering the amount you wish to give, select the fund to which you want it to apply, and indicate the frequency of your donation. (Please consider making your gift recurring!)

Then follow the instructions on the secured site, and you are done!
You can also mail your check or money order! Just enclose your gift in a stamped envelope to:
Key Radio
307 S 1600 W
Provo UT 84601
Key Radio loves visitors! If you're in the neighborhood, save a stamp and come on by! We'll give you a receipt and a tour of the station! We're right off I-15 on the Center Street Provo exit. Head west toward the lake and take your first left on 1600 W. If you've gone past the school, you've gone too far!
Address: 307 S 1600 W | Provo UT | 84601.